Information
The Organising Committee warmly invites all specialists on trilobites and their relatives, including diverse groups of Arthropods to attend the 5th Conference on Trilobites and their relatives, to be held in Prague, Czech Republic, and Sardinia, Italy.
Three days of presentations will be held in lecture rooms of the Geoscience Building of the Faculty of Science of Charles University in Prague. Field trips are scheduled for the pre-conference four days and the following 5 days post-conference excursions to Sardinia and/or 4 days to Moravia (eastern part of the Czech Republic). They will bring participants to outcrops of Lower Palaeozoic rocks in the Czech Republic and Italy. Special attention will be focused on Cambrian to Devonian strata of the Barrandian area near Prague and in the surrounding of Cagliari, Sardinia, Italy and/or Late Palaeozoic in Moravia, eastern part of Czech Republic.
Objectives
The goals of the conference is to present and discuss recent progress in studies on all aspects of trilobites and their relatives (e.g. morphology, evolution, phylogeny, ecology, geography) in the fossil record, namely in the Palaeozoic and to examine major trilobite- and other arthropod-bearing outcrops of the Czech Republic and the island of Sardinia (Italy). Workshops on different aspects are welcome (e.g. Treatise on Invertebrate Paleontology).
Publications and presentations
Abstracts
A one page abstract for each participant will be printed. Abstracts will be subjected to scientific and formal evaluation. The organizing committee will decide about acceptability and form of presentation. Abstracts via online application available at the conference web-page.
Presentations
Presentations at the meeting may be either in the form of an oral presentation (15 minutes plus 5 minutes for questions), or a poster.
One oral presentation and one poster presentation is possible for each participant as the first author.
Contributions
Contributions presented at the meeting could be published in a special conference volume of the peer-reviewed journal with free access Bulletin of Geosciences (2011, IF 1.202; http://www.geology.cz/bulletin/). All participants are invited to submit manuscript for this special volume.
Registration and fee
An early bird registration fee of 250 EURO includes costs of the conference, abstract volume, public transportation in Prague, and all lunches and three dinners during the conference.
| | |
| --- | --- |
| Professionals, full meeting | 250 EURO |
| Students, full meeting | 150 EURO |
| Accompanying persons | 120 EURO |
In the case of the payment after May 15th, 2012 the rate for the full meeting will increase by 50 EURO.
For each of pre-conference and both post-conference field excursions, the fee is 300 EURO.
Accommodations in Prague are not included in the registration fee, and must be arranged separately by each participant.
Payment
Payment will be possible since February 1515th, 2012 and must arrive by May 15th, 2012 by international bank transfer. After which the rate for the full meeting will increase by 50 EURO.
Cheques and credit card payments are not accepted.
Participants must cover all transfer costs.
The data for bank transfer will be provided at web-page together with registration.
Venue
Lecture rooms at Faculty of Science of Charles University, Albertov 6, Praha 2, Czech Republic.
Dining
Three neighbouring small cafeterias offer small menu for about 4 EUR or 5 USD equivalent. There are also various restaurants within walking distance of the Faculty having lunch menus for almost the same price.
Second circular
The second circular with detailed programme and excursion itinerary will be distributed in January 2012.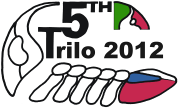 NEWS

NEW PHOTOS: Participant's photos
Participant's photos
NEW PHOTOS: Sessions and dinner
Photos from sessions and the conference dinner
NEW PHOTOS: Mid-conference trip
Photos from Mid-conference field trip
NEW PHOTOS: Pre-conference trip and Icebreaker party
Photos from Pre-conference field trip and the Icebreaker party
CIRCULARS & DOCUMENTS
WHEN & WHERE
26th – 29th June: Field trip
Lower Palaeozoic of the Barrandian area, Czech Rep.
1st – 4th July: Conference
Geoscience Building of the Faculty of Science of Charles University, Albertov 6, Praha 2, Prague, Czech Republic (
maps
)
5th – 9th July: Field trips
Sardinian Lower Palaeozoic, Italy and Late Palaeozoic in Moravia, Czech Republic