Location
Prague, Czech Republic (CZ) - Central Europe
Data CC-By-Sa by
OpenStreetMap
, render
MapQuest Open
Conference (Prague, CZ) and field trips location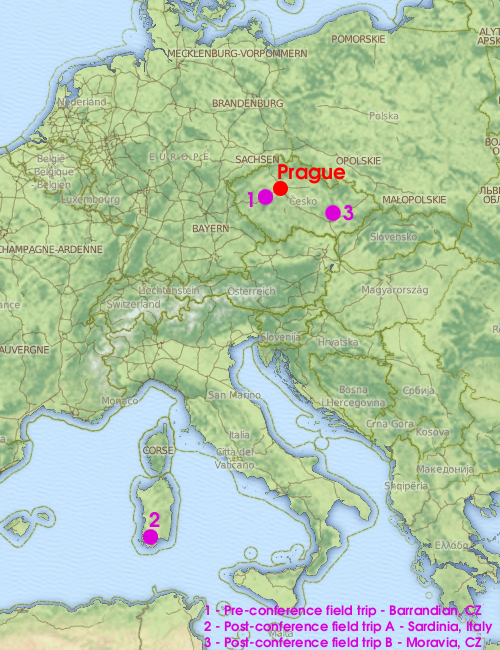 Data CC-By-Sa by
OpenStreetMap
, render
MapQuest Open
Conference location in Prague (Praha)
Data CC-By-Sa by
OpenStreetMap
, render
MapQuest Open
Faculty of Science, Charles University, Albertov 6, Praha 2
Geoscience Building of the Faculty of Science of Charles University, Albertov 6, Praha 2
Show
Geoscience Building of the Faculty of Science of Charles University in Prague
on big map
Faculty of Science, Charles University, Albertov 6, Praha 2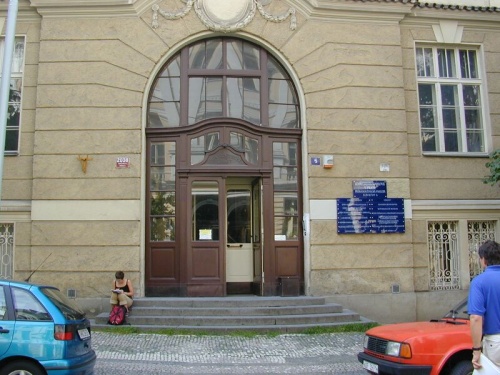 Transportation
Prague Airport offers direct flights from more than 100 destinations in 50 countries. Transfer from the airport is possible by taxi, shuttle minivans, or buses. Visitors can take advantage of a dense network of public transport based on trams and underground (metro).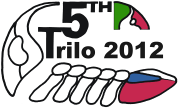 NEWS

NEW PHOTOS: Participant's photos
Participant's photos
NEW PHOTOS: Sessions and dinner
Photos from sessions and the conference dinner
NEW PHOTOS: Mid-conference trip
Photos from Mid-conference field trip
NEW PHOTOS: Pre-conference trip and Icebreaker party
Photos from Pre-conference field trip and the Icebreaker party
CIRCULARS & DOCUMENTS
WHEN & WHERE
26th – 29th June: Field trip
Lower Palaeozoic of the Barrandian area, Czech Rep.
1st – 4th July: Conference
Geoscience Building of the Faculty of Science of Charles University, Albertov 6, Praha 2, Prague, Czech Republic (
maps
)
5th – 9th July: Field trips
Sardinian Lower Palaeozoic, Italy and Late Palaeozoic in Moravia, Czech Republic