Welcome to Trilobite Conference 2012
The Organising Committee warmly invites all specialists on trilobites and their relatives, including diverse groups of Arthropods to attend the 5th Conference on Trilobites and their relatives, to be held in Prague, Czech Republic and Sardinia, Italy.
The goals of the conference is to present and discuss recent progress in studies on all aspects of trilobites and their relatives (e.g. morphology, evolution, phylogeny, ecology, geography) in the fossil record, namely in the Palaeozoic and to examine major trilobite- and other arthropod-bearing outcrops of the Czech Republic and the island of Sardinia (Italy). Workshops on different aspects are welcome.
IMPORTANT NOTICE FOR PARTICIPANTS OF POSTER SESSION

The total size of your poster presentation
should not exceed the A0 display surface.
The Post-conference field trip to the Late Palaeozoic in Moravia have been cancelled because of low interest of participants.
The on-line registration for TRILO2012 meeting in has been opened
International Trilobite Conference TRILO2012, Prague
Three days of presentations will be held in lecture rooms of the Geoscience Building of the Faculty of Science of Charles University in Prague - Albertov 6, Praha 2, Czech Republic, Europe.
Conference registration & Paper submitting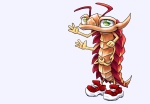 Registration & paper submitting is available via on-line web application. As a first step, please register as new member. Your personal account will be created and you will receive your password via e-mail. You should fill and save your basic personal data in your account. Then you can add your contributions, upload abstracts and register for the field trips. You will get your bill too.
Trilobite field trips - Czech Republic & Sardinia, Italy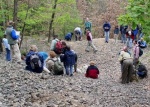 Field trips are scheduled for the pre-conference four days to the classical Barrandian area near Prague (Cambrian to Devonian) and the following four days post-conference excursions to surrounding of Cagliari, Sardinia, Italy (Cambrian and Ordovician) and Moravia, eastern part of Czech Republic (Devonian and Carboniferous).
Pre-conference field trip to Barrandian area, Czech Republic
Post-conference field trip A to Sardinia, Italy
Post-conference field trip B to Moravia, Czech Republic
CANCELED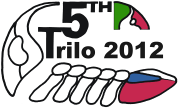 NEWS

NEW PHOTOS: Participant's photos
Participant's photos
NEW PHOTOS: Sessions and dinner
Photos from sessions and the conference dinner
NEW PHOTOS: Mid-conference trip
Photos from Mid-conference field trip
NEW PHOTOS: Pre-conference trip and Icebreaker party
Photos from Pre-conference field trip and the Icebreaker party
CIRCULARS & DOCUMENTS
WHEN & WHERE
26th – 29th June: Field trip
Lower Palaeozoic of the Barrandian area, Czech Rep.
1st – 4th July: Conference
Geoscience Building of the Faculty of Science of Charles University, Albertov 6, Praha 2, Prague, Czech Republic (
maps
)
5th – 9th July: Field trips
Sardinian Lower Palaeozoic, Italy and Late Palaeozoic in Moravia, Czech Republic